The Mentor Tech Group marketing list database is highly unique. We thought we'd take a moment to call out a few specific factors that make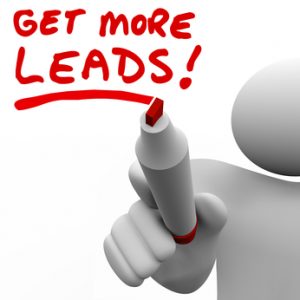 our Corporate Training and HR marketing list data different from any other list resource available today.
Our Marketing Lists are Hand-Built by Real People
You see, we are not a list aggregator, and we do not use technology to build our marketing database.  We CALL each company to identify the decision makers and their ACTUAL areas of responsibility. No other company does this. 
The Mentor Tech Group marketing list database is custom-built by a team of people who pick up the telephone and call into the top 5,500 US companies. This specially trained team of Market Intelligence Consultants make over 100,000 phone calls a year to identify, gather and update key information about THE decision makers in Corporate Training, e-Learning and HR. As a result, our database is 100% human verified, making our marketing lists the best resource available for companies marketing and selling to corporate training and HR. 
A Unique Way to Identify Training & HR Decision Makers
As a matter of fact, because we have the luxury of speaking with each of the contacts in our database we have two advantages:
We make a

judgment call

during each conversation – does this contact merit membership in the Mentor Tech Group database?   

We identify the contact's actual area of responsibility within the organization. (Titles never tell the whole story!) Each area of responsibility is aligned with our proprietary "Job Codes." As a result,

we do not segment by job title, but rather, by the contact's area of responsibility.  This is a much more effective way to segment the list, allowing us to give you the EXACT decision-maker contacts you seek!

  For a list of sample MTG Job Codes, please click here

.
The 40,000+ decision-maker contacts in our database are leaders in corporate training/HR from the top 5,500 companies in North America – contacts that are responsible for one of the following:
Spearheading projects, or

Creating new initiatives, or

Controlling the budget, or

Making the decisions, or

In a position of major influence (may not have the most impressive title – BUT – the decision was made to put them on the list because this person is on a committee which puts them in a position of major influence) 
Sample Titles in MTG's Marketing List Data
(Training Director Lists & More)
Mentor Tech Group provides specialized marketing lists, segmented by each contact's job function to bring you contact information for decision makers in Corporate Training and HR. If you're in search of the following, we HAVE what you're looking for:
Corporate Training VP list

Training Director List

VP Talent Management List

VP HR List

Director Corporate University List

Director E-Learning List

Director Sales Training List

Chief Learning Officer List

VP Human Resources List

Director Human Resources List

Plus, many more! See our Data Card to learn more
What's Included in MTG's Marketing List Data?
Mentor Tech Group marketing lists are provided in an Excel or .csv format and include: 
Company name

Title

Telephone number

Email address 

Job Responsibility (we call "Job Codes")

 

Industry

Annual Sales Revenue

Number of Employees

Fiscal Year-End 

Physical mailing address (including metro area when applicable)

BONUS "comments" field for other contact details (when possible)
MTG's Marketing List data is pre-drilled-down information versus the data that is typically sold in a commercially available list.  We custom build our database to provide you with the accurate Training Director list information or HR Director list information you need.  
If you're lucky enough to be selling or marketing to the corporate training or HR world, you have a highly unique marketing list option that is available to you…the Mentor Tech Group Training and HR Marketing List database.
What is the Difference in a High-Quality Training Director Marketing List? 
Click here to learn about the unique benefits you get when partnering with MTG for your marketing list needs, including FREE LIST UPDATES provided to you every 4 months.
Then, CONTACT US to learn more at: (651) 457-8600, Ext. 1
We look forward to hearing from you and assisting with your Training Director list needs!