Patrick J. Ryan
President & Founder
pryan@mentortechgroup.com
Click on the photo below to hear a message from the President of Mentor Tech Group.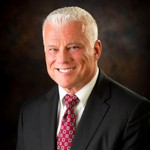 Pat Ryan brings more than 30 years of experience in management, training, and business development to Mentor Tech Group. Upon earning a Bachelor of Science degree in Computer Information Systems from Bentley University, he began his career at General Electric in its prestigious Information Systems Management Program while pursuing an MBA at Boston College.  After spending eight years in Information Technology, Pat moved into the sales arena with a startup company.
During the next nine years, Pat developed specialized knowledge in the science of developing a solid sales pipeline – and what it takes to make that happen. He put this knowledge to use during his rise from Sales Rep to the Worldwide Director of Sales, where he took a startup from zero to $8 million in annual sales. He then became North American Director of Sales for London-based Cedar Group, a global enterprise software company and Oracle's longest-standing partner in Europe – where sales more than doubled during his first year.
Since founding Mentor Tech Group in March 1999, Pat and his team have empowered the sales & marketing efforts of companies worldwide with best-in-class Market Intelligence and prospecting methodologies – from Fortune 500 companies down to small startup organizations.
Jae-ann Rock
Marketing & Operations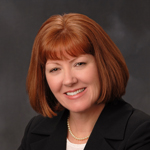 Jae-ann Rock has more than 30 years of professional sales and marketing experience, working with companies in a variety of industries, from technology and management consulting to training organizations and non-profits.  Using her Master's Degree in Education, she helps translate complex B2B information into simple messaging that resonates with prospects and clients alike.
Once a Mentor Tech Group client, Jae-ann joined the company in 2012.  Having personally sold and marketed to the MTG list for other clients, she can attest to the unsurpassed value of MTG's market intelligence information.  As she often remarked while using the MTG list, "There is simply no other comparable list resource of decision-maker contacts within the Corporate Training and HR industry."  In her spare time, Jae-ann enjoys traveling, everything outdoors, and spending time with her family.
Aleshia Humphries
Director of Business Development, South
ahumphries@mentortechgroup.com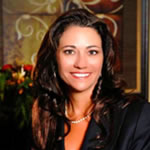 Aleshia Humphries has 30+ years of marketing experience with small, medium and large companies. As Corporate Marketing Director for an international training and engineering firm, she established a management and operating structure for Corporate Events & Marketing in addition to developing business strategies and coordinating over 60 events annually. As Marketing Manager for MXL Industries, she was responsible for overseeing all aspects of the marketing department including website development, advertisement, direct mail and inside sales support.   She has also worked as a Marketing Consultant for National Glass Association (NGA) and the National Association of Manufacturers (NAM).
Aleshia joined Mentor Tech Group in 2003 in her first sales position, bringing a unique perspective from a marketing background that enables customers get the most out of working with MTG's market intelligence.  In her spare time, she is active in community events and fundraising for Breast Cancer Support and the Alzheimer Foundation.  She is also training to become a Guardian Ad Litem.  
Cathy L. Ryan
Director of Quality Assurance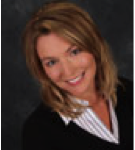 Cathy Ryan brings over 30 years of experience in education and training to Mentor Tech Group. After earning a Bachelor of Science degree in Nursing from St. Olaf College, she went on to spend the next 15 years at Children's Hospitals & Clinics-Minneapolis as a Clinical Nurse Educator. She received ANCC Certification for Continuing Education and Staff Development and served as a member of the hospital's Education Board and Professional Practice Council. She coordinated the hospital mentor program and provided associated mentor development. Her experience includes development, implementation, evaluation and coordination of orientation and continuing education.
Cathy is also trained as an RTS Bereavement Counselor, Certified Basic Life Support Instructor, and Certified Neonatal Resuscitation Program Instructor. She also co-founded Kidsteps Productions in 1994, where she created and produced educational videos that provided a fun, memorable and interactive way to increase children's self-confidence. Cathy joined Mentor Tech Group in 2002.
Cathy Malecha
Director of Market Intelligence Development
Cathy Malecha has over 25 years of experience in corporate administration and has spent the last 10+ years in corporate management and training.
Cathy spent many years in the restaurant industry as a facilities manager as well as a restaurant owner.  She then worked at Northwest Airlines in their Credit/Fraud Department and then at GMAC as an office administrator, responsible for corporate compliance and facilities.  After a 5 year sabbatical to raise her 5 children, she re-entered the corporate world. She began as an office administrator with a regional Girl Scout Council and then moved on to owning and operating a full-service restaurant and bar for the next 6 years. Cathy joined  Mentor Tech Group in 2006 where she is Director of Market Intelligence Development and responsible for corporate training.
Debbie Wagner
Director of Special Projects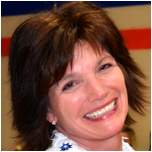 Deborah Wagner brings over 30 years of customer service experience to Mentor Tech Group.  During her in-flight services career at Northwest Airlines, she was on the frontlines, providing high-quality service to customers. While traveling internationally, Deborah volunteered for Forever Family; and facilitated adoption of Russian children to American families.
She is also a digital scrapbook artist and a creative team member at Get It Scrapped. Her artwork has been spotlighted in several digital publications. Deborah joined Mentor Tech Group in 2007.
Cheryl Brandt
Manager of Special Projects
Cheryl Brandt brings more than 25 years of experience in education and volunteerism to Mentor Tech Group.   Cheryl is a graduate of the University of South Carolina, with a BA in History and is secondary education certified.  After teaching 7th and 9th grade World Geography in South Carolina for a number of years, she took time off to raise her family.
Cheryl's volunteer efforts have included the Boy Scouts, Humane Society, Cheerleading, Softball, and PTA where she remains an active volunteer.
Cheryl joined Mentor Tech Group in 2012.  As Manager of Special Projects, she fills many roles, including overseeing special projects and acting as Executive Assistant to the President.