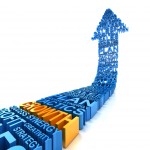 Mentor Tech Group's mission is to help you succeed in selling and marketing to Corporate Training and HR.
We offer a number of unique BENEFITS which are INCLUDED with your purchase of an MTG solution:
100% Interview Verified Data:

Each contact in our database has been screened and qualified via telephone interview to determine if they merit membership in our database.
We make over 100,000 phone calls per year to build and maintain highly accurate market intelligence.
Our team of Market Intelligence Consultants (MICs) are highly trained to drill down into organizations to find the actual decision makers by conducting these one-on-one discussions.
We guarantee that every contact in our database is:

Spearheading projects, or
Creating new initiatives, or
Controlling the budget, or
Making final decisions, or
Someone you want to connect with!

FREE 4-Month Updates: (Data quality decays quickly in this industry! We see an average database change rate of 30+% every four months, which is why we believe it's critical to include free updates with your purchase.)

We call to re-verify each database contact every four months. 
Free 4-month database updates are included with your purchase* at month-four and month-eight, providing you with the most up-to-date information, including BRAND NEW contacts and changes to existing contacts – all for NO additional charge!
No other market intelligence company provides this unique service!).

Uniquely Segmented by Job Function:

As a result of interviewing each database contact, we are able to determine their actual area of responsibility within the organization.
We group these areas of responsibility by "Job Codes" and our data is segmented using these codes, which is MUCH more useful data than a nebulous job title.
This unique segmentation allows you to identify the exact decision-makers you seek.

Valuable "Comments" Field – Invaluable Information Included with Your Investment:

Each MTG client database includes a highly useful Comments column.  This can be a critical field.  It contains a variety of insightful information gleaned from our conversation with each database contact.  There are thousands of additional or alternative contacts and email addresses in the Comments section (that are NOT part of the count), as well as helpful sales notes to assist in your outreach efforts!

Lead Generation Consulting:

Many people are amazed to learn that free lead generation consulting is included with their MTG investment.
From assessing your email marketing content, to reviewing campaign results against benchmarks, we're here to help you leverage your MTG market intelligence to achieve success.
Need input regarding lead generation best practices? We're ready to assist.
Not sure of the best combination of email marketing and phone-based outreach to drive sales? Let us help.

UNLIMITED USE for 1 full year:

Use MTG's market intelligence for calling, mailing, and emailing for one full year.
e-Newsletter Tips & Best Practices:
Twice each month, you can expect to receive our e-newsletter, directing you to our latest blog post which is always packed with helpful marketing and sales tips and ideas. Leverage this free resource to boost your marketing results and improve sales.
Want us to cover a certain topic in an upcoming issue? We take requests! Fill out our Contact Us form and include your request.
Isn't it time you called Mentor Tech Group?  Call us today: (651) 457-8600, Ext. 1
(*Note: Free updates are included with 1000 contact minimum purchase.)