We all know that L&D leaders are looking for solutions to meet the changing needs of their organizations and learning and development initiatives.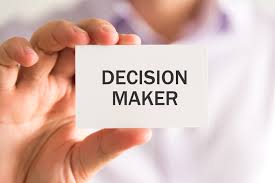 But, when marketing and selling to this sector, it's important to know:
Who is the L&D buyer? 

How do they make buying decisions?

Where can you find an accurate list of these decision-makers?
Let's explore these topics…
1.) Who is the average L&D buyer?
Age: The average L&D buyer is 40-50 years old.

Gender: The majority of L&D buyers are women.

Education: The average L&D buyer has a master's degree.

Job title: The most common job titles for L&D buyers are Director of Learning and Development, Learning and Development Manager, and Learning and Development Specialist.

Industry: The most common industries for L&D buyers are healthcare, technology, and financial services.

Company size: The majority of L&D buyers work for organizations with 100-500 employees.

Budget: The average L&D buyer has a budget of $100,000-$200,000 for learning and development.
Additional National Workplace Training Stats:
The global market size of the workplace training industry is expected to reach approximately 381 billion U.S. dollars in 2023.

In the United States, total training expenditures reached over 100 billion U.S. dollars in 2022.

The average per-employee spending on learning and development worldwide is approximately 1,300 U.S. dollars.

The top buyers of learning and development products and services are businesses in the following industries:

Technology

Financial services

Healthcare

Retail

Manufacturing
2.) How Do L&D Buyers Make Decisions?
Decision-making process: L&D buyers are often more involved in the decision-making process than HR buyers because they are more familiar with the specific needs of their organization and the learning and development solutions that are available. If you provide solutions specific to the L&D sector, you should contact learning and development buyers. Don't start with HR buyers, as they may be less familiar with the specific learning and development solutions that are needed and usually rely on the expertise of L&D buyers to make related decisions.

Buying focus: Improving employee skills and knowledge is the most important focus for L&D buyers. These are solutions to help employees learn new skills, develop their careers, and stay up-to-date on industry and technology trends. On the other hand, HR buyers focus on more broad employee-related challenges – including such things are recruiting, hiring, onboarding, benefits, and payroll. Their involvement in L&D decision-making (if at all) is at a higher level, based on how these solutions can support the overall HR function.

Budget: L&D buyers typically have a smaller budget than HR buyers. Learning and development solutions are often seen as a discretionary expense, while HR is seen as a more essential function. Over time, we have seen a growth in budges for learning and development, as more organizations are investing in employee training which can have great organizational benefits.

Timeline: L&D buyers may have a shorter timeline for making decisions than HR buyers because they are often responding to a specific need. Whereas HR buyers may have a longer timeline for making decisions, considering multiple solutions for a variety of HR functions.
When marketing to L&D buyers, it is important to keep this information in mind – while seeking to understand their specific needs and challenges. Clearly convey how your solution can help L&D buyers achieve their goals.
And if you don't have enough L&D decision-makers to market/sell to – we have exactly what you need. 
3.) Where Can You Find an Accurate List of L&D Decision-makers?
If you need to expand your list of L&D targets, Mentor Tech Group has exactly what you need. MTG has hand-built a list of high-quality Learning and Development decision-maker leads for your sales and marketing outreach efforts.
Learn the benefits of using the Mentor Tech Group Marketing Intelligence Database:
So if you need more targeted L&D decision-maker leads, please contact us today at 651-457-8600, Ext. 1.
We have exactly what you need to succeed!