After more than TWO DECADES of specializing in marketing to the world of corporate training and human resources, we have formed some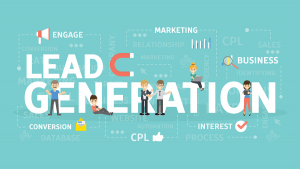 definite opinions about how to most effectively prospect to this group.
You need prospects that want and are ready to buy your solution. But not all prospects are ready to buy today.  Some will be ready to buy in three months, four months, six months, nine months, a year, etc…
So – here's the key: you must be in front of them at the right moment when they need the benefits of your solution.
Repetitive Exposure
To be at the forefront of your prospect's mind WHEN they are ready to buy, you have to create consistent communication processes to stay in front of them. Communicating value-added content every month is critical to selling prospects of all time horizons. I know this is a "no-brainer" – BUT – are YOU doing it?
Consider this…GREAT marketing campaigns accomplish three things:
Create a sales pipeline of qualified prospects (ready to buy)
Build and grow awareness of your company/solution (branding)
Communicate your message consistently (repetitive exposure)
By following the steps outlined below, you can create a new marketing strategy TODAY that will:
Create brand awareness with your prospects every single month
Create a favorable image of your company/solution
Achieve repetitive exposure for less money
Ensure you invest time ONLY with qualified prospects
Empower you to measure the results of your marketing campaigns
So, HOW can you achieve this?
1. Communicate to your prospects every single month
A properly conceived email marketing strategy can achieve superior results – and be highly economical. (Need more Corporate Training & HR decision-maker contacts? Click here.) You can deliver high-quality, professional communications to your prospects, but not just any email marketing program will work. Read on…
2. Create a favorable image of your company/solution
We recommend using curriculum-based content – like an e-newsletter. This means educating your prospects, and providing value to them by sharing some of your core competencies.
Create a series of high-quality educational messages that provide value to your target market
Secure a high-quality marketing list  (including email addresses)
Utilize a sophisticated email delivery platform to track opens and clicks
3. Achieve repetitive exposure 
By employing an email marketing strategy, it is easier to communicate with your prospects more frequently. We recommend you send an e-newsletter once or twice a month.  Be sure to send them consistently, every month. Remember, this is not an advertisement for your services…The content should be 90% informative and only 10%  about your solution offerings. Sending value-added and informative content will result in the following:
Increased email "open rates"
Your communications will be appreciated (and read!)
You will create a favorable image of your company – BRANDING!
Website traffic will increase – readers are more likely to investigate your offerings
You will be in front of prospects at regular intervals
Prospects will REMEMBER you when they are ready to buy
4. Ensure you invest time ONLY with qualified prospects
Too much sales time is wasted talking with the wrong people. Using a premium e-marketing platform to send out your email campaigns will help resolve this issue, by allowing you to:
Create a list of "warm" leads – that is, everyone who clicks through the email to read the full content (Note: Don't give away all the content in the email. Rather, provide links to "read the full article here" which the reader must click to be taken to a landing page to read the article.)
Replace cold calling with more effective "warm calling" by contacting these warm leads
Decrease unproductive sales activities and INCREASE more productive sales activities, allowing salespeople to now:

– Spend more time talking with qualified prospects
– Spend less time spinning their wheels calling ice-cold leads
5. Measure the results of your marketing campaigns
Employing the right e-mail marketing platform will empower you to make educated decisions about future marketing strategies.  You will no longer have to guess about what's working.  By using powerful reporting capabilities and analytics available in most email marketing platforms, you will now know:
WHO is responding to your message? Who is not?
What types of companies are responding to your message?
Which industries are responding? Which are not?
What size companies are responding? What size are not?
What should you do more of?  What should you do less of?
Knowing the resulting patterns will empower you – perhaps for the first time – to KNOW what you should be doing more of.  More importantly, you will know what you should be doing less of.  Further, it can reveal some "sweet spots" for your company's solution that you may not have been aware of.
Note: This entire strategy hinges on your ability to reach the email inbox of ACTUAL DECISION MAKERS. (If you skimp here, then your results will reflect that.) Maybe it's time to finally gain access to the most highly-coveted marketing database of corporate decision-makers in Corporate Training, HR and Talent Management.
Summary:
To achieve peak performance when marketing to corporate training and HR, be sure to:
Create a curriculum-based e-newsletter containing value-added info for your prospects
Secure the BEST, most accurate and precisely targeted list possible
Deliver your e-newsletter using a robust email marketing platform with strong reporting capabilities
Use the results regarding open, click-through and opt-out data to inform future campaigns. Be sure to pass along the "click-throughs" to your sales team for phone-based follow-up within 48 hours of the campaign send-out.
This process will help your sales team identify and focus their time on speaking with qualified, warm prospects who are interested in the value-added content you deliver.  And, who knows…they may just have a need for your services as well!
Some companies that have instituted the Mentor Tech Group list into a well-planned marketing strategy have seen such monumental growth, that they were able to SELL the company for a huge profit within 3 years of investing in the MTG database. Now that's truly amazing!
Don't delay! To learn more, please contact us today at (651) 457-8600, Ext. 1, and inquire about our market intelligence lists in corporate training, HR, and talent management. Be sure to ask about the unique benefits that are INCLUDED when you purchase a marketing data list from Mentor Tech Group!
We're here to help you find the decision-maker contacts you seek – whenever you're ready!