As a sales and marketing professional, you are responsible for helping your company create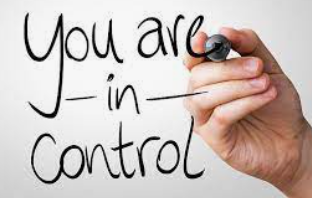 marketing campaigns that generate qualified leads and improve sales. And, you are likely always searching for proven ways to improve control over campaign results…
If you are using an in-house database for your marketing efforts, be advised – your list is likely full of JUNK.
First – what is data decay? It is a degradation in the quality of data. GOOD data is required if you want to boost marketing efficiency and sales results.
Consider the following stats:
The data decay rate of B2B contacts is 70.3% per year and data decays 3% EVERY MONTH. (Gartner)
60% of employees change their job title within their organization each year (Zoom Info)
40% of email users change their email address a least once every 2 years (Zoom Info)
On average, people change jobs every 2.7 years
42% change jobs every one to two years
A whopping 50 million people change jobs annually, resulting in B2B contact records going bad at a rate of nearly 30% per year. (Sirius Decisions)
Odds are high that you need an infusion of high-quality leads from an outside source.
When sourcing a marketing list, you will find that most "list vendors" foolishly boast of having millions of contact records for "pennies a piece." But what kind of quality will you get for that price? And what time and money will be lost when your marketing/sales teams USE such a list for their efforts.
But if you market to the Training and/or HR industries, you are in LUCK. There is ONE company that specializes in Corporate Training and HR.
That company is Mentor Tech Group. Unlike other "list" companies, MTG's data is NOT aggregated from other lists. their database was hand-built via phone calls and updated every four months, keeping the data fresh, reliable, and accurate. This is no ordinary marketing list database. The Mentor Tech Group database is vastly different.
Mentor Tech Group has the exact decision-makers you need to reach via phone or email.
So GET CONTROL of the quality of the contact data being used in your marketing and sales outreach. If you're looking for Training and HR decision-maker contacts, the MTG data is better than any other source out there. It is simply superior.
The MTG database, combined with a well-planned and executed marketing and sales strategy, can lead to amazing sales results. Mentor Tech Group gives you more control over the lead gen process than with any other market intelligence data source.
Most of us may need to be reminded from time to time of the things we CAN control and those we CAN NOT.  Luckily, for those marketing to Corporate Training and HR, you may have more control over the lead gen process than you think! Simply by leveraging the MTG database, you can greatly improve the ability to contact the exact decision-makers you seek!
I strongly encourage anyone marketing and selling to the Corporate Training and/or HR industries to schedule a call to review the Mentor Tech Group database. The MTG data quality is second to none. MTG is the only company that provides a hand-built database of more than 40,000 decision-maker contacts in Corporate Training and HR.
What Makes the MTG Database Unique?
The Mentor Tech Group market intelligence database was hand-built as a result of personal phone calls with each of the decision-maker contacts. Our outbound phone team of industry professionals logs more than 100,000 phone calls each year. Through conversations with each contact, they identify the person's responsibilities within the organization, to determine if they qualify for inclusion in the MTG database. To be included, the contact must be:
Spearheading projects, or
Creating new initiatives, or
Controlling the budget, or
Making final decisions, and/or
Someone you want to connect with!
MTG's data includes Market Intelligence for each contact record to help you better target your marketing and sales activities. This includes:
Company name
Title
Telephone number
Job Responsibility (we call "Job Codes")
Industry
Annual Sales Revenue
Number of Employees
Fiscal Year End
Physical mailing address (including metro area when applicable)
Email address
BONUS "comments" field for other contact details (when possible)
Data quality is critical to your business. That is why we include free updates every four months with your Mentor Tech Group investment to keep your data fresh.
Each contact in our database is assigned a proprietary "Job Code" based on their actual area of responsibility. This is a much more useful way to segment the database than by nebulous titles. Segmenting by Job Codes allows you to perform more accurate targeting, higher response rates, and more qualified leads for your team.
The bottom line: The #1 way to gain more control over your lead generation results is to begin with a high-quality list of targeted decision makers IN YOUR TARGET MARKET.  Mentor Tech Group now offers more than 40,000 high-quality decision-maker contacts in Corporate Training and HR. See what other clients say about the MTG database.
When you are ready to take control of your lead generation process, contact Mentor Tech Group at: (651) 457-8600, Ext. 1