If your emails aren't getting noticed, it could be due to one of several common mistakes: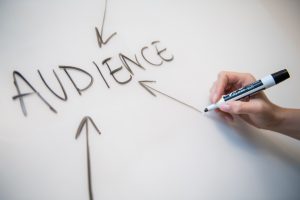 1.) WRONG TARGETS
One reason your emails aren't getting noticed could be because you're marketing to the wrong contacts – this could be due to the fact that you have outdated info, or because they are not the L&D decision-makers you need to succeed…
Junky In-house Data: 
If you're only marketing to your in-house database, know that it is very likely loaded with bad information – i.e. JUNK. Sure, there are lots of good contacts in it, but those are right alongside invalid or irrelevant contacts. How do you know which is which? You probably don't. So it may be time to refresh your database with new leads. 
However, Not all marketing "lists" are created equal. And if you're marketing and selling into the learning and development space, you should know that most data sources will not provide you with what you need. 
Untargeted Purchased Data:
If you're using ZoomInfo or other general data sources that aren't targeted toward the L&D space, you are probably not seeing the results you'd like. We see this all the time. When you invest in a marketing list, be sure the company you're working with can answer the following questions to your satisfaction:
The Solution:
Remember – Corporate Training & HR is MTG's ONLY focus, and that makes all the difference! Plus, our database is hand-built by L&D experts.
Mentor Tech Group's database is UNIQUE, containing marketing intelligence data with key information you need when marketing to the L&D space. 
Here's what's included with your Mentor Tech Group investment:
100% human-verified data

– Our database is hand-built and maintained by a team of Market Intelligence Consultants to ensure data quality

Confirmed Decision-Maker contacts

in your target industry: Corporate Training / HR / Talent Management / e-Learning

Sorted by Job Function

– not nebulous Job Title (We help you reach the people responsible for making the decisions!)

Access to proven industry best practices – find out "what works" for others in your industry

Four-month FREE data updates

, to keep up with the constant changes in this industry
2.) VALUE-ADDED CONTENT
We may sound like a broken record when we talk about providing "value-added content", but here's why… This is the one critical area of email marketing where we see B2B companies getting it wrong – really wrong – quite often. We have seen countless email campaign examples of companies using heavy-handed selling tactics in their email campaigns, or "here's why we're great" and "this is why you need to use our services." What a turnoff!!
As I will often tell clients, it's better to send NO emails than to send poor quality, annoying, or low-value emails – because people will simply unsubscribe and then you can NOT email them again.
So – here's how to do it right.
Relationship selling is huge in B2B sales, which means prospects need time to develop trust in you, your company, and your services. How do you do that? Provide value at every outreach. Create regularly scheduled email marketing campaigns with content that adds value for your prospects. What do we mean by content that "adds value"? 
It provides answers, insights, information, or solutions, answering the question: "What will HELP my prospects gain value immediately?"

It is NOT an advertisement or solicitation to promote your company's services

Should be 90% informative and no more than 10% promotional
In summary, when done correctly, email marketing can still generate huge ROI for your company as evidenced by the following:
"In the first year of email marketing to the MTG database, we netted more than $175K in sales as a direct result of investing in a custom-built Mentor Tech Group database. Moreover, many of these clients are now doing repeat business with us, year after year."  – President, B2B Team Building Company 
Email marketing works – when DONE RIGHT!…
3.) POOR SUBJECT LINE
After all the work you've done to secure a high-quality targeted marketing database and created high-value content, don't ruin your results by using a poor subject line. If the subject line doesn't provide value and pique people's interest immediately, your message will be deleted. Instead, do the following: Use a provoking subject line to encourage people to open the email. (Use of www.SubjectLine.com can help.) 
Pique people's interest. Think of what works from the recipient's viewpoint. What would you open if it came in? What would you delete? What might make you unsubscribe? Don't be annoying – instead, provide helpful, insightful or educational tips and use a catchy subject line indicating this such as "3 Tips When Marketing to L&D."
Need more tips? Free marketing consultation is included with every MTG purchase. So contact us today to learn more!
You'll be glad you did!!