Aging data in your B2B marketing database is a serious issue that can KILL your business. Stale data can be costly to address, but even MORE costly to IGNORE.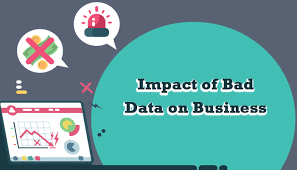 Stale data can kill your business.
Data ages at an alarming rate as people change jobs, move, retire, and change industries.
DID YOU KNOW?
In the US, people change jobs an average of once every 4 years. (Bureau of Labor Statistics)
A May 2021 Forbes article states: 

'…1 in 4 workers is preparing to look for opportunities with a new employer once the pandemic threat has subsided."
"And more than 40% of people who responded to Microsoft's Work Trend Index…said they are considering leaving their employer this year."
This can have a significant effect on your business!
The contact info contained in your in-house database is becoming outdated with each passing week. This is called "data decay." Left unaddressed, it can DESTROY your business.
Examples of data decay include changes in:
Title / Promotion
Job Responsibilities
Working Location / Mailing Address
Phone Number / Area Code
Email Format
Merger / Acquisition
Company Details – Revenue, # Employees, FY End
While you may not believe YOU have data quality issues, most in-house B2B databases are usually in dire need of being scrubbed, scrapped or replaced altogether! Consider these facts:
The average B2B database is 25% inaccurate at any point in time. (Sirius Decisions)
A whopping 50 million people change jobs annually, resulting in B2B contact records going bad at a rate of nearly 30% per year. (Sirius Decisions)
Harte-Hanks and B2BMarketing.com have put the "decay rate" of B2B data at between 60-70% per year.
Those are HUGE numbers! It's nearly impossible to keep up with that rate of change.
Your marketing and sales teams are likely using that same decaying contact info in their outbound campaigns. So – how will you stay on top of this change?
So, what is the cost of DOING NOTHING?
Doing nothing will hurt your business. Period.
Bad data affects all stages of the marketing and sales funnel. Left unaddressed, bad data will result in:
Unnecessary spending
Wasted time
Longer sales cycles
Diminished sales revenue
Reduced # prospects
Frustrated employees & increased turnover
But, proper, ongoing data management can result in:
7X increase in leads, and
4X lift in revenue generated from marketing activity
(Source: Eloqua Marketing Automation Benchmark Report)
To address data decay on an ongoing basis – you will need a full-time dedicated resource to continually update your database records. This can be costly unless you outsource this work to an expert IN YOUR INDUSTRY.
Mentor Tech Group is that company.
We do all the hard work for you.
We dig into companies to find the right decision-maker contacts in Corporate Training & HR. Our hand-built and maintained database contains high-quality, accurate contact information for the decision-makers you seek. And, we provide database updates every four months, to ensure your data is kept current.
WHO BUILDS and MAINTAINS the MTG DATABASE?
Our team of Market Intelligence Specialists makes more than 100,000 calls each year to identify Training & HR decision-makers at America's top companies. They determine the contact's responsibilities within the organization to determine IF they qualify for inclusion in the MTG database.
On average, more than 30% of the records in our database contain some kind of change every 120 days.
This is why we offer our clients FREE database updates every four months, included with your MTG investment.
The bottom line: Doing NOTHING is clearly NOT an option.
Contact Mentor Tech Group today. Learn why top industry companies trust MTG for their Corporate Training & HR marketing database needs.
It's time to take action. Call MTG today: (651) 457-8600, Ext. 1