Companies serving the L&D, Training and HR industries have had some unique challenges and opportunities arise during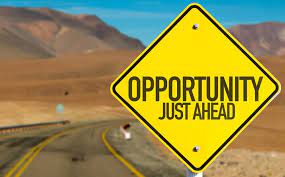 the last 14 months.
With the pandemic beginning to abate in the US now, combined with the influx of government funding and pent-up demand, it appears we are on the cusp of a tidal wave of new opportunity.
During this critical time, we thought it would be helpful to share key findings from the "How's Business 2021" report, compiled by The American Association of Learning Providers (ISA).
Study findings were aggregated in March 2021 from 60+ ISA member organizations in the Learning & Development space, lending unique insight into market shifts in this sector. From common challenges to business shifts, this information can help inform where things are heading in the L&D/Training and HR markets for the balance of the year. 
Mentor Tech Group is pleased to share this proprietary content as a result of our new partnership with ISA – The Association of Learning Providers. 
ISA's report shows the following top 3 industry sectors hold the most promise for business opportunity in 2021:
Health Services

High Tech

Finance/banking
Additionally, the study showed the following business insights/trends in response to several key questions:
1.) What do you see as a new change or an acceleration of change in the industry as a result of the COVID-19 pandemic? 
Remote delivery opens up new markets 

Virtual is here to stay and virtual modes of delivery are expanding

Acceptance of virtual learning has accelerated

Companies that can't deliver virtually will have a more difficult time competing going forward.

The need for Change Management and Leading Virtually and Globally are the biggest challenges we see coming with our clients. 
2.) What "silver lining" opportunities or enhancements have you discovered over the past three months?
New markets have opened up for virtual training. 

Opportunity to create more content and develop new material for a new audience. 

Time to re-evaluate the future direction of the business. 

Learning about our team's resourcefulness. 

Grant opportunities through government contracts.

Fresh new ways of delivering. 

Don't miss business travel or traveling a full day to attend a meeting. 

Free webinars have really pushed us to clarify our message and add value in strategic ways.
3.) How have you found ways to add additional value for your customers during the COVID-19 pandemic?
Developed several new courses based on what the industry needs/wants. 

Switched to completely remote delivery of our services. 

Providing regular free webinars on a variety of value-added topics 

Offering twice monthly 'Ask the Expert' series 

We started offering free workshops to our customers 

Increasing our own online content and redesigning our websites. 

Moving to remote delivery of our services. 

Bringing our existing clients in closer to talk about their biggest challenges. 

Digital and Virtual learning solutions carry less overhead and travel fees.

More online content and development of thought leadership pieces. 
We hope you will use this information to help inform business decisions within your own firm. 
Remember, now is the time to refocus your energies on marketing to take advantage of this unique time period of economic recovery.  Don't get left behind! 
More about Mentor Tech Group:
As always, Mentor Tech Group is the ONLY company that provides you the latest research, trends and Market Intelligence Data within the L&D, Training, and HR sectors. 
Be certain you have the exact decision-maker leads in Training & HR to market your services. If you are relying on an outdated in-house database, you will miss out on many new business opportunities! Only MTG has the Corporate Training & HR decision-maker intel you need today to fill your funnel with qualified leads tomorrow.
To learn more about Mentor Tech Group's Market Intelligence Data, please call (651) 457-8600, Ext. 1  Ask about our FREE 4-month list updates. 
More about ISA:
ISA is a distinguished group of companies that lead the industry across the learning and development spectrum, all with a common commitment to achieve and exceed business goals. ISA members come together to learn from each other and to find out what's working and what's not so clients can reap the benefits. As a participating member of ISA, you will get access to an unequaled collection of industry-specific experiences. 
Make the decision to sign up for an ISA membership and reap the benefits of an unmatched pool of rich and relevant resources. It's one shortcut that's certain to carry you far. 
To learn more about ISA member benefits, please go to: https://isaconnection.org/ or call 703-730-2838.