The ATD Annual Conference is just a week away and we are super excited to help you achieve the best ROI possible.
Below are a few helpful tips to quickly and easily Sort and Qualify your trade show leads to streamline your success.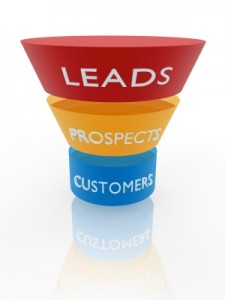 Make quick notes while on the show floor r

egarding any prospect conversations you've had.

Periodically take a break

to refresh. Stop by the Exhibitor Lounge* (sponsored by Mentor Tech Group) for complimentary coffee, tea and water.

While on break, quickly categorize your show leads

into hot, warm and cold categories. Designating each A, B, C will do by following these guidelines:
A Leads:

You had a conversation with them and they were interested in your offering.

Sort out these "hot" leads from the batch, and follow up within 3 business days with a personal phone call, followed by a custom email addressing their needs/interests.  

Reference your discussion from the conference.

Ensure receipt of your emailed information, answer any questions they may have had, and learn more about the prospect's potential needs or interests. Invite them to join an upcoming webinar or demo call.

B Leads:

These are contacts with whom you had a conversation, but they do not have an immediate need. Mark as "B" lead quality.

Then, follow up with a standard "intro" email within 3-5 business days after the show.  Add a custom note if possible, referencing your conversation from the show.

Provide a link for them to easily request more information and/or schedule a demo call.  

Follow up on any responses via phone within 24 hours of reply.  

Add them to your email marketing list and schedule for a monthly nurture call or email to provide value and keep a pulse on their changing needs.

C Leads:

All other conference leads will be in the "C" category for research after the conference has ended.  
Best wishes for a great ATD conference!
And remember, if you need premium contact information for Training & HR Decision-Makers, contact us at (651) 457-8600, Ext. 1. We have the exact information you're looking for!
Sincerely,
The Mentor Tech Group Marketing Team
(*Exhibitor Lounge is located at the end of the 1300 aisle, near the sales office. Complimentary coffee, tea, and water available.)