Aging data in your B2B marketing database is a serious issue that can slowly KILL your business.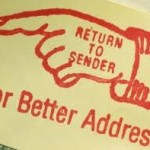 It can be costly to address, but even MORE costly to IGNORE.
Data ages at an alarming rate. The truth is ALL data is fluid, constantly changing.  Why? Because people change jobs, they move, retire, change industries, and (unfortunately) they die.
People today are moving around much more than you might think.
In the US, people change jobs an average of once every 4.2 years. (Dept. of Labor 2016)
Millennials change jobs every 3.2 years. (Dept. of Labor 2016)
The average tenure at Google is just over one year and only 1.4 years at New York Life Insurance Company. (Payscale 2016)
How does this affect your business? Well…significantly.
Realize it or not, the detailed contact info contained in your in-house database is becoming outdated with each passing week. This is called "data decay" and if left unaddressed, it can DESTROY your business. Examples of data decay include changes in:
Title / Promotion
Job Responsibilities
Working Location / Mailing Address
Phone Number / Area Code
Email Format
Merger / Acquisition
Company Details – Revenue, # Employees, FY End
While you may not believe YOU have data quality issues, most in-house B2B databases are usually in dire need of being scrubbed, scrapped or replaced altogether! Don't believe it?
Consider these facts:
The average B2B database is 25% inaccurate at any point in time. (Sirius Decisions)
A whopping 50 million people change jobs annually, resulting in B2B contact records going bad at a rate of nearly 30% per year. (Sirius Decisions)
What's even more astounding is that based on recent studies, Harte-Hanks and B2BMarketing.com have put the "decay rate" of B2B data at between 60-70% per year.
Those are HUGE numbers! It's nearly impossible to keep up with that rate of change.
So let's agree that you have data decay issues… Meanwhile, your marketing and sales teams are working hard, focused on attracting, engaging, and nurturing prospects. Data management is probably not at the top of their to-do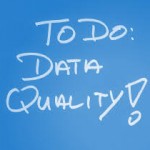 list, yet they are using that same decaying contact info in their outbound campaigns. Yikes!!
The COSTS of DOING NOTHING
Doing nothing is guaranteed to hurt your business in the long run.
Bad data affects all stages of the marketing and sales funnel. Without an up-to-date and accurate view, companies waste huge resources targeting the wrong people with the wrong messages. Left unaddressed, bad data will result in:
Unnecessary spending
Wasted time
Longer sales cycles
Diminished sales revenue
Reduced # prospects
Frustrated employees & increased turnover
But, here's the good news – proper, ongoing data management can result in:
7X increase in leads, and
4X lift in revenue generated from marketing activity
(Source: Eloqua Marketing Automation Benchmark Report)
To address data decay – not once, but on an ongoing basis – you will need a full-time dedicated resource (or TWO!) to continually update your database records. Sound expensive? Well, there is a better way…You could outsource this work to an expert.
What if you could outsource to a company that specializes in building a database of decision makers in Corporate Training and HR for you?
Mentor Tech Group is that company.
Imagine the ongoing database update work being done FOR YOU, consistently, by industry experts. That's ALL we do here at Mentor Tech Group. We are the trusted source of marketing intelligence for companies marketing to Corporate Training and HR.
We have done all the hard work for you. We dig into companies to find the right decision-maker contacts, providing an outsourced market intelligence service unlike any other. Our hand-built and maintained database contains high quality, accurate contact information for the decision makers you seek. Each contact record also contains Market Intelligence (Industry, company revenue, # employees, etc.) to help you better target your marketing and sales activities. And, we provide database updates every four months, to ensure your data is kept current.
WHO BUILDS and MAINTAINS the MTG DATABASE?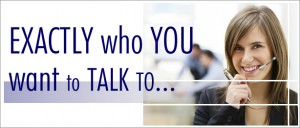 Our team of Market Intelligence Specialists makes more than 100,000 phone calls each year to keep our database information up-to-date. Each of our "MIC" Specialists has a professional background in Corporate Training or HR, making them well qualified to uncover the information needed to produce a high quality, accurate database in this target industry.
Through personal conversations with each contact, the MIC identifies the contact's responsibilities within the organization to determine IF they qualify for inclusion in the MTG database. To be included, each contact must be a person who is:
Spearheading projects, or
Creating new initiatives, or
Controlling the budget, or
Making final decisions, and/or
Someone you want to connect with!
JOB CODES – Unique to Mentor Tech Group
Job titles vary widely from company to company. Plus, anyone can tell you that a title rarely describes a person's actual job responsibilities. This is why Mentor Tech Group created a proprietary system for labeling the job responsibility for each contact in our database. We call these Job Codes.
First, we identify the contact's actual area of responsibility. This component of the MTG interview process goes well beyond noting a contact's official "title." Next, if we determine they meet qualifications for inclusion in the MTG database, they are assigned them a "Job Code" based on their area of responsibility in the organization.
Benefits to you: Segmenting our database by Job Codes allow you to perform more accurate targeting and segmentation, achieve higher response rates, and ultimately, develop more qualified leads for your sales team.
Data quality is critical to your business. On average, more than 30% of the records in our database contain some kind of change every 120 days. That's huge! (Just think, without keeping up with that kind of change, your in-house data would grow stale very quickly.)
We know FRESH data it is critical to your success, which is why we offer our clients FREE database updates every four months, included with your MTG investment.
The bottom line: It's clear that data decay is a huge issue which can undermine the marketing and sales activities of any B2B business.
In the long run, data decay can erode profits and actually KILL your business.
Doing NOTHING is clearly NOT an option.
Contact Mentor Tech Group today. Learn why top industry companies trust MTG for their Corporate Training & HR marketing database needs.
It's time to take action. Call MTG today: (651) 457-8600, Ext. 3
We're here to help – whenever you're ready!