You've attended a trade show (maybe ATD last week?), met a number of prospects (hopefully!), and now it's time to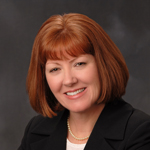 follow up.
So, how can you maximize your trade show ROI?
How soon should you follow up?
What follow up approach should you use?
Below are five tips to help you get the most out of every qualified conference lead…
5 Steps to Successful Trade Show Follow Up
Sort and Qualify All Trade Show Leads.  Immediately categorize your show leads into hot, warm and cold categories. Designating each lead as A, B, or C will do. Create your own "rules" to assign each lead quality. Here are a few suggestions to consider:

A Leads: You had a conversation with them at the show and they were interested in your offering.  Sort out these "hot" leads from the batch, and follow up within three business days with a personal phone call, followed by a custom email referencing your conversation regarding their needs/interests.  Insure receipt of your emailed information, and answer any questions they have. Learn more about their potential needs or interests. Invite them to join an upcoming webinar, or demo call.
B Leads: These are contacts with whom you had a conversation, but there is no immediate need. They are in a position of authority or influence within their organization, and there is a possibility of a future need. Follow up with a standard "intro" email within 3-5 business days after the show.  Add a custom note if possible, referencing your conversation from the show.  Provide a link for them to easily request more information and/or schedule a demo call.  Follow up on any responses via phone within 24 hours of reply.  Add them to your email marketing list, and schedule for a monthly nurture call or email to provide value and keep a pulse on their changing needs.
C Leads: For all other conference leads, research the company and/or the contact name you received.  Determine if they could be a real prospect for your company, or if they are a "junk" lead. (Note: if you find 15% or more are unqualified leads, call Mentor Tech Group for a high-quality, targeted database of corporate training and HR decision-makers.  We have the detailed decision-maker contact information you need to market and grow your business efficiently.)
Follow Up in a Timely Fashion. Don't wait weeks to follow up with trade show prospects. Time is of the essence!  Email or call to follow up in a timely fashion… Time your follow up based on lead quality (see #1 above). "Circle the wagons tightly" around the warmest leads. Do not miss an opportunity to help them address a present need. Add all qualified leads to your email marketing list and long term nurture campaigns as well.
Multiple outreaches are best.  Create a multi-pronged conference follow-up plan that includes a schedule of phone, email and social media outreach to make a lasting impression.  Have an arsenal of value-added content ready to leverage for post-show follow up.
Provide Value at Every Touch.  Provide value-added content each time you reach out to follow up.  As a general rule, provide tips, best practices, or details on current topics of interest related to your prospect's business and/or their industry. Examples may include:

Offer a helpful article.
Provide links to key pages on your company website.
Email a white paper to help prospects navigate a common industry challenge.
Invite them to attend an upcoming webinar on a "hot topic" of interest.
Nurture, Foster, and Persist!

Nurture the leads. Keep this in mind: Only a small percentage of leads are ready to buy at any given time.  This is why developing a lead nurturing campaign is imperative! Create useful content related to their specific industry or business.  Nurture and engage leads using content including white papers, webinars, helpful tips and ideas, until each prospect is ready to buy.
Become a trusted adviser. Don't try to "sell" your conference prospects.  Rather, become a source of information, a reference point for them to gain insight into how to resolve certain business challenges they're facing. Gain and share feedback from the industry to better understand how you can help meet the needs of prospect in your space. Act as their business consultant, offering something of value at every touch.
Foster Relationship Building.  People buy from people they like, so it is important to reach out and personally connect with each prospect directly via phone, LinkedIn, and email.  Create an action plan to place phone calls to each qualified lead within a week after the show, and then stay in touch periodically as determined by their "need" and lead quality score. Remember that nothing replaces a phone call!
Be Politely Persistent. Don't give up on qualified leads.  Nurturing leads to the point of a sale can take months or even years.  Be sure not to discard leads due to lack of response.  Continue to provide prospects with value-added content via a newsletter or company blog. Invite them to attend online events, "like" your company's LinkedIn page, or connect via LinkedIn.
In summary, don't wait for your prospects to come to YOU after a show! Instead:
Have a plan ready to proactively reach out right after the show, providing value at every touch.
Keep your company top-of-mind with prospects over time.
Become a trusted business adviser, so that your prospects will think of YOU FIRST when they are ready to buy.
Remember this: if you can't FIND the corporate training & HR decision makers you're looking for, contact us. Mentor Tech Group has done all the hard work for you:
To arrange a demo to view the MTG database, please contact Mentor Tech Group today at: (651) 457-8600, Ext. 3.
Watch a 2 minute message about what you get when you work with Mentor Tech Group. We're here to help you supercharge your sales pipeline, whenever you're ready. And, if you're attending mLearnCon 2016 on June 8-10 in Austin, TX, we'd love to meet you in person! 
(If you liked this article, please share with your LinkedIn network. Thank you!)