Exhibiting at trade shows can be an incredibly effective promotional tool, or it can be a complete waste of time and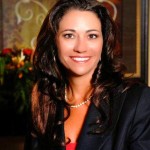 money. Whether you are wildly successful or a total flop depends a great deal on your advance preparation, and how you determine qualified and unqualified leads.
By implementing certain steps, you can lower the cost of your sales process and improve your overall trade show ROI.
Of course, in a world of websites, emails, and voice mails, trade shows offer a unique opportunity to build relationships with face-to-face contact.  Despite the advantages of this in-person connection, simply attending trade shows does not guarantee success. There are several factors that are critical to the success of your trade show exhibition.
Of course, the number one goal of exhibiting at trade shows is to increase the number of qualified leads, and ultimately sales revenue.  However, it is also important to set realistic and quantifiable goals, as well as a process to verify if the goals were met.
The tips below will help you address these goals, while helping you make the most of your time at the trade show – if you create an action plan BEFORE the show:
Resist the urge to scan everyone who walks by your booth.

This may seem obvious, but it is critical to later success.
Remember that the key is to increase qualified leads, not to create busy work for your sales team to wade through hundreds of unqualified leads after the show.
Define what is considered a "qualified" lead versus an "unqualified" lead.
Increase QUALITY traffic to your booth by reaching out to your highest target prospects before the show.

Take advantage of pre-show direct mailers and email campaigns.
Send a letter or postcard invitation to select prospects you'd really like to stop by your booth.
Include a promotional offer they can take advantage of if they stop by the booth. For example, a Starbucks gift card might be incentive enough for your high target prospects, and any unused gift cards can be used at other company events so your investment will not be wasted.

Make sure that every badge scanned is assigned a specific follow-up action.

"Send info" or "call after the show" is not specific enough.
Be as detailed with your follow-up requirement as possible so that your sales people are not wasting time trying to sell to non-decision makers. Otherwise, unqualified or non-specific leads will bog down your sales pipeline.

Commit to sticking around for 15 or 30 minutes immediately after the show lights go out at the end of each conference day.

Go over each badge scanned while the info is still fresh in your mind.
Quickly note any details of each conversation – needs, interests, business challenges, etc.
Have a follow up plan in place to ensure you know exactly what to do with each lead when you get back to the office.

Categorize leads and customize follow up.

Have a clear understanding with all your booth workers as to what is considered a qualified lead versus an unqualified lead.
Categorize every leads as qualified or unqualified – Use the categories as you defined in #1 above.
Don't lump every prospect into one general category to receive a generic follow up email.
Every qualified lead should have a specific follow-up action unique to that lead. Be specific. (Even better, if you have lots of qualified leads, further categorize them into A, B, or C categories, to assist in your follow up outreach. Enact a follow up plan specific to each group.)
Be as specific as possible in your follow up steps to keep the lead "warm."
Refer back to your conversation from the show, detailed notes regarding their situation, or any specific needs. This is where your notes from #4 above will come in handy! In this way, it's easier to pick up where you left off, than to treat the prospect as a "cold lead."

Track Results.

Calculate the number of qualified leads from the show and track each over time, reporting on the following at specific intervals:

# of appointment seen within 3 months after event
# of new appointments booked for the future
# of proposals written within 6 months – approximate $
# actual signed contracts within 1 year – $ amount

Measure ROI.

By tracking goals and using the following table, a measurement of your ATD trade show's ROI can be ascertained.
This sample table can be used for an immediate post show indication as to the cost-per-lead and for future tracking of overall show ROI.

Summary
Exhibiting at a trade show is expensive.   Each prospect will "cost you something," so make sure you're investing in those that are true decision-makers and don't waste your efforts with non-decision makers.
Do the math. If you are paying a higher cost per-contact than you anticipated, then you might want to consider a more cost effective way to reach the decision–makers you seek.  Mentor Tech Group specializes in marketing to the training industry.  We understand your sales and marketing needs, and our custom-built directory of TRAINING & HR decision-makers is just the thing to boost your sales and get your pipeline working more efficiently.
Call us to see how you can invest as little as $2.75 per decision-maker!
PHONE: (651) 457-8600, Ext. 3.
To request a visit with your MTG rep at the ATD show, please email your MTG rep directly, or fill out our Contact Us form and we'll be in touch shortly.
Remember – we're here to help when you're ready. Happy Selling…