If you had a checklist of the top causes of success and failure in leadership, how would you use the information?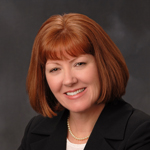 Of course, each of us can recognize some common traits of a successful leader. And, I'm fairly certain you could also identify at least a few traits of those likely to fail in leadership roles.
But, do you know which critical attributes actually determine the success or failure of individuals, or as leaders?
Many studies have been done about common traits of leaders. One man dedicated much of his life to this question. That man, Napoleon Hill, interviewed and studied 500 of the most successful people of the early 1900's, to learn what made them tick. Were there common qualities of these most successful people, from which we could all learn?
The result? Hill identified certain common traits among the "highly successful," many of which can be groomed in each of us. That is to say, you, too, can be highly successful if you apply Hill's principles of success.
One piece of Hill's findings, resulted in the development of several checklists, used to identify critical components of success and failure in leadership. By identifying any lacking leadership traits, we can work to repair them, becoming more successful in business, and in life.
According to Hill, successful leaders usually demonstrate the following 11 qualities… How do you measure up?  
11 Critical Leadership Attributes:
Unwavering Courage – The self confidence and courage to stand by one's vision and convictions, even in times of tremendous tumult. Aristotle believed courage to be the most important quality in man. "Courage is the first of human virtues because it makes all others possible," he wrote.
Self-Control – The ability to control one's emotions, regardless of the circumstances; To act in a predictable manner, eliciting the respect and trust of others.
A Keen Sense of Justice – As Hill said, "Without a sense of fairness and justice, no leader can command and retain the respect of his followers".
Definiteness of Decision – Great leaders know there will never be "perfect decision," so they make decisions based on the best information on hand at the time – and they move forward. (Be careful of "analysis paralysis" – the opposite of this important leadership trait!)
Definiteness of Plans – Plan your work and work your plan. According to Hill, "Henry Ford accumulated a fortune, not because of his superior mind, but because he adopted and followed a plan which proved to be sound."
Make a Habit of Doing More than Paid For – Always doing more than what is required will always make individuals stand out as leaders. By outperforming others by giving extra effort, leaders are able to remain in a natural position of authority.
A Pleasing Personality – People are always more willing to follow individuals with a pleasing personality, a key trait of natural leaders.
Sympathy and Understanding – Showing empathy and understanding of others' feelings is important to being viewed as an authentic leader.
Mastery of Detail – Attention to detail is critical to smooth function of an organization. Being detail oriented also demonstrates commitment to a job well done, a reputation leaders will want to uphold.
Willingness to Assume Responsibility – Leaders do not blame others. Rather, they take full responsibility for not only themselves and their own actions, but also for the "mistakes and shortcomings of their followers."
Cooperation – A willingness to work together and build a team they can count on is another common trait of great leaders. They work well with others and often amass a team of close business advisers, to assist them in the job at hand.
To accompany this, Hill gave us a checklist of the top 10 Major Causes of Failure in Leadership:
Inability to organize details – No genuine leader is ever "too busy" to do anything which may be required of him in his capacity as a leader.
Unwillingness to render humble service – Leaders are willing to perform any task which they would ask others to do.
Expectation of pay for what they "know" instead of what they do – The world pays for what leaders do or for what they induce others to do.
Fear of competition from followers – It is an eternal truth that people receive more pay for their ability to get others to perform, than they could possibly earn by their own efforts.
Lack of imagination required to meet emergencies, change course, and guide followers efficiently.
Selfishness – Great leaders give honor and credit to their followers and claim none for themselves.
Intemperance – Followers do not respect an uncontrolled leader.
Disloyalty – Leaders must demonstrate loyalty to those above and below them.
Emphasis of the "authority" of leadership – The efficient leader leads through encouraging, not by instilling fear.
Emphasis of title – A competent leader requires no special "title" to have the respect of his/her followers.
Keep in mind that demonstrating a problem in any ONE of these areas is enough to lead to leadership failure. But, don't be tempted to use this list to point the finger at others within your own organization. Rather, identify areas where YOU can make improvements.
Consider these examples of leaders who overcame failure:
James J. Hill met with temporary defeat when he first endeavored to raise the necessary capital to build a railroad from the East to the West, but he turned defeat into victory through new plans.
Henry Ford met with temporary defeat, not only at the beginning of his automobile career, but after he had gone far toward the top. He created new plans, and went "marching on to financial victory" according to Hill
Thomas Edison "failed" thousands of times while inventing the light bulb. Although, in true leader form, as Edison himself explained, "I have not failed, I've just found 10,000 ways that don't work."
"…Often times, we see people who have accumulated great fortunes, but we often recognize only their triumph, overlooking the temporary defeats which they had to surmount before 'arriving'… – Napoleon Hill
Remember:
You must first know your areas of weaknesses to bridge them – or to eliminate them entirely.
You should know also know your strengths so that they might be fully leveraged.
Take action.  Take inventory of yourself:

– Perform an annual self-analysis to increase virtues and decrease faults.
– Review this checklist with someone who knows you well at the end of each year. Ask them to provide you with honest feedback, especially in areas with the most growth opportunity!
– Create an annual personal growth objective as a component of your goals list.
– Use these checklists as a self-growth platform, to become a better YOU.
To achieve boundless opportunities for success, you must: 
Actively work to always strengthen your leadership qualities.
Remain mindful of the top reasons for failure in leadership, and then steer clear of these traps.
Reflect, recognize and repair any such qualities within yourself as you continue to invest in yourself to achieve success.
Invest for Success
As an organizational leader, you are likely always looking for ways to improve the results of your sales and marketing efforts. First, determine IF your sales people have enough qualified leads to call on:
Are your sales people forced to hunt-and-peck online, looking for the right decision-maker contacts?
Do they waste time wading through hundreds of trade show leads to find a few qualified prospects?
Is your in-house database tapped out?
Well, there IS a better way.
If you are marketing to the corporate training & HR industry, now is the time to consider a more cost effective approach to locate the decision-maker contacts you seek!
Mentor Tech Group has done all the hard work for you!  We specialize in developing a highly accurate database of corporate training and HR decision-maker contact information.  Our lists are simply the BEST in the industry.
Decision-maker contacts are waiting to hear from you.  Call us today to request a live demo, and learn about our FREE 4-month list updates!