After more than a decade of working with e-learning, corporate training, and HR vendors, we havedeveloped a wealth of knowledge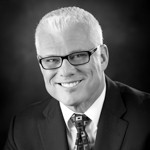 about marketing to corporate training & HR.
Specializing in this narrow niche has given us the rare opportunity of taking a glimpse into the many different challenges experienced by a wide variety of companies marketing to this industry. Some problems end up being unique to one company, and do not plague other companies. Then there are those challenges shared by many different companies, large and small – and we see them over and over again.
ALL companies have challenges – and ALL companies (should) have people assigned to address these challenges. But, sometimes, not everything gets done. We all have a "to-do" list with, say, ten items on it – but we have time to do only eight of the ten. So, there are always one or two things that get carried over to the next list, and so on.
We have noticed ONE THING that never gets done on the to-do list of the typical corporate training or HR vendor. This "one thing" always seems to be the first thing to be put off until later, so it is the one task that is never completed.  It's probably a thorn in YOUR side, too, hurting you every day, causing you to:
Overspend unnecessarily
Squander valuable time
Lengthen your sales cycle
Slash your results
Reduce # prospects
Shrink sales dollars
Since it's not killing you today, it continues to be put off. However, over time it erodes profits and could eventually devastate your business.
In addition, the solution has likely not presented itself to you…until now.
The one thing you need to do – finally – is to eliminate the use of all the out-of-date or irrelevant information from your in-house database. (You know, the one you use for cold calling, email campaigns, and/or direct mail campaigns?) Your database is loaded with bad information – JUNK – and you know it. Sure, there are lots of good contacts in it, but those are right alongside invalid or irrelevant contacts. How do you know which is which? You don't – so you continue wasting money by using the whole database.
The problem is one of responsibility. The database manager's job is to maintain the technology side of your database. The sales people do the best they can to "scrub" the list with the limited time they have – but their focus is on SELLING, not "pruning."
You have no "Director of Pruning."
But, if you don't "prune" your list, you squander MAJOR marketing dollars:
Your sales people waste valuable cold-calling time
Email campaigns are being sent to the wrong people
A large % of your direct mail pieces go nowhere
Plus, if you depend on reaching a certain number of "eyeballs" to reach your sales target, then you have greatly overestimated how many "eyeballs" you are actually reaching due to this distortion – putting your sales goal in severe jeopardy.
Also, consider that scrubbing is not something that needs to be done once…
Scrubbing needs to be done constantly.
Why? Because change is happening constantly.     
If you have any doubts, check out the recent change rates in our corporate training/HR database:
---

Type of Change
After
4 mo.
After
5 mo.
After
8 mo.
After
10 mo.

---

New Contacts Added
  7.2%
  9.3%
14.4%
17.4%
Change to Existing Contacts
16.3%
20.4%
28.0%
31.9%
Contacts REMOVED
  6.5%
  8.5%
12.8%
15.1%
Total % Change
30.0%
38.2%
55.2%
64.4%

---
…and, at times of corporate turmoil, these change rates can be even HIGHER.
This is a significant amount of turnover…
           …keeping up with this constant change is critical.
Since this type of maintenance to your in-house database may not be practical, what if instead, you could outsource the creation and maintenance of a first-rate database of decision makers and influencers – to use for all your marketing efforts? A "total solution" would cut the fat, and ensure that you were always directing your efforts at the most appropriate contacts. The cost savings from eliminating bad contacts alone – and the associated time/money that has historically been misused on them – would reap huge dividends.
Hiring a firm to merely perform a "scrubbing" service on your database is not effective because they don't know anything about your business.  And, while they may point out invalid contacts, they are simply not capable of pointing out irrelevant contacts. Plus, a one-time scrubbing has only a temporary effect.
You need to outsource this to a company that knows your business.
Mentor Tech Group's Total Solution.
Mentor Tech Group (MTG) is a highly specialized company that has built a marketing intelligence database of  33,000+ decision maker contacts in e-learning/training/HR/Talent Management.  We meticulously maintain this information by calling and re-verifying/re-validating all contacts every four months. That's right – we hand build our lists, calling each and every contact in our database, making over 100,000 phone calls each year to insure data accuracy, bringing you the best market intelligence information available in this industry!
We are experts at performing this service for companies serving the e-learning, corporate training, and HR world.  And, while we can't scrub your database, you can treat our database as your own for your direct mail, cold-calling, or email campaigns.
This alone will instantly boost how many quality prospects you find.
Illustration:
Recently, an e-learning customer used our list in conjunction with their own to deliver a marketing email to 5266 contacts. The source of these contacts broke down as follows:
 566 contacts came from our market intelligence database
4700 contacts came from the customer's in-house database
Within 48 hours, they had received the following response:
Exactly 100 "clicks" on Mentor Tech Group's 566 contacts
Only 31 "clicks" on their 4700 contacts
Why?  Well, it is likely that their in-house database was filled with outdated information and/or information for people who are not real DECISION MAKERS.
While we certainly can't promise results like this example, it clearly demonstrates the difference:
That's more than a 17 percent response rate using the MTG data, versus only ½ percent response using their in-house data.
What if that had been a direct mail piece? How many of the packages sent to the 4700 would have never made it? How much money would have been wasted?
In every case we've seen, without exception, a company's in-house database is not nearly as good as they think it is – and it is usually in dire need of being scrubbed, scrapped or replaced!
How The Total Solution works:
Some companies want access our database to access the top 33,000+ training and HR decision makers in North America (of which 31,800+ have email addresses). Often, companies run multiple marketing campaigns throughout the year, and using The Total Solution gives them the ability to:
Gain access to the entire MTG corporate training and HR database for one year
Enjoy UNLIMITED usage with a renewable one year license
Get FREE updates every 4 months during the year (*with minimum purchase of 1000 contacts)
This creates flexibility, empowering you to:
Get the entire database of contacts now, and have the flexibility to create smaller, more specialized lists based on your current needs throughout the year:

By industry, sales, # employees, metro area, state, or
By specific types of training, like IT/technical training, e-learning, sales training, safety/compliance training, customer service training, external training, corporate university, or
By more standard titles, like VP Corporate Training, VP/Director of HR, VP/Director Talent Management, VP/Director Recruiting, CIO, VP/Director Sales & Marketing and VP/Director Corporate Communications
AND…by purchasing the Total Solution database, you automatically get a complete update of your market intelligence list every four months going forward.
The Total Solution gives you the power to sub out the substantial effort you would normally have to make (every time) to create a clean, targeted list to conduct your marketing campaigns. 
And keep in mind, Mentor Tech Group offers drilled-down Market Intelligence, not just "data".  Our lists contain email addresses, direct dial numbers, and key sales notes, allowing you to reach decision makers faster.  But don't take our word for it, see what our customers are saying.
Save time and money by using MTG's lists:
The best and most qualified marketing Market Intelligence in the industry
A direct link to the decision makers you seek!
Precisely targeted and highly accurate information, ready for you to email and call!
The Total Solution is the only "list" you will ever have to invest in – and you will never again squander your time, resources and money on old, outdated information.
To start saving money today, please call us at (651) 457-8600.
Watch a 2 minute message about how MTG can help you find the exact decision makers you SEEK.