As a former Director of Marketing for a large training company, I have a confession to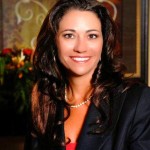 make.  Though it pains me to say it, I now know that we could've gotten our leads for a lot less money than we ended up spending on them. Live and learn. But, in today's highly competitive and cost-reducing environment, it hurts to know that you may not have gotten the best value out of your marketing dollars.
Everyone marketing to corporate training (or HR) has one goal in common: To get your marketing message in front of decision makers.
Are Trade Shows Effective?
Like many people, I felt that the most cost effective way to "get in front of decision makers" was to participate in trade shows. Take the ASTD Annual Conference as an example. On average, there are approximately 500 exhibitors – all vying for the attention of the training decision maker. And each of these training vendors has invested thousands and sometimes tens of thousands of dollars hoping to reach training decision makers. Or, if you market to the Human Resources world, substitute the SHRM Annual Conference here…the same is true.
(Let's put aside the fact that most of the people walking around the expo hall are NOT even decision makers, but rather underlings with little or no decision-making power. For the sake of this discussion, let's pretend that everyone attending the trade show is a decision maker.)
While many of these training vendors may know what it's costing them for the booth space, most have absolutely no idea the answer to a more important question:
What was our TOTAL cost of exhibiting at that conference?
Simply put, there are many other trade show costs to consider, in addition to booth space.
Many companies fail to accurately determine what it costs to participate in a trade show. They may only look at the cost of booth space, exhibit setup and dismantle, carpet, electrical, furnishing, drayage, marketing material, and maybe give-a-way costs. However, there are many other costs that are often overlooked.
So…once you've figured out your total cost of exhibiting at the conference, you must answer the most important question:
What was our total cost for each prospect we got at that conference?
In other words, what is the exact dollar amount you spent for each "prospect" that entered your booth and let you scan their badge?
In my former life as Marketing Director for that training company, it was my responsibility to determine the value of our participation in trade shows.  I do not intend to discredit the overall value of trade show participation, because if a show is done correctly, it's a good thing.  Plus, there are other benefits besides getting prospects.  But, the bottom line to those that run the company is: How much does it cost us to get our message out to our prospects?
This can be a difficult question to answer based on many variables that are unique to each exhibitor; but, I can give you a rule of thumb and an example of what I've discovered through my own experience…
What is Your True Cost per Trade Show Lead?
Over a four-year period, I kept a very detailed cost analysis of everything trade shows cost our company – from travel expenses, to shirts for the booth workers, and everything in between.  Here are my findings:
On average, our 10×20 booth at the ASTD International Conference cost us $27,000.
Dividing this cost into the number of "qualified leads", it actually cost us $69.95 per lead just to have a booth at this event (and that's more than 8 years ago now!).
"Wow!" I thought, "This is high!"
Well, at least that's what I thought, until I read an article in Exhibitor Magazine back in 2005, which showed an average cost of $106 per lead who visited a booth.   That information has since been updated, and according to data reported in 2011 by Exhibitor Magazine, exhibitors paid:
An average of $189 per attendee who entered their exhibit, and
An average of $276 per face-to-face meeting at their exhibits.
You might be thinking, "Okay, that's for a large booth, but what about a 10×10 booth?"  The estimated 10×10 booth might cost you $6500 – and that's on the very conservative side.  With two people working the booth, you will probably be able to have face-to-face conversations with about 2.3 attendees per hour.  Multiply this by the average expo hours of 7.8, with two people working in the booth results in approximately 36 "Qualified leads".
All of which calculates to $180 per lead.
Wow again.
So back to the age 'ole question:  How do you get the best value out of your marketing dollars?
Is there a Better Alternative?
Once you have considered the actual cost of doing a trade show, it is easy to see why a new way of finding training (or HR) leads has gained popularity in the last few years:
– Interview companies to determine who the decision makers are, and where their projects originate
– Request the decision maker contact information: phone, email, mailing address, etc.
– Maintain that intelligence to keep it fresh at all times
License that training decision maker information for one year of unlimited use for mailing, emailing and calling.
Mentor Tech Group (MTG) customers have analyzed our value proposition very carefully and concluded that using MTG's service is a faster, more effective and less expensive way to find the prospects they seek.
The Bottom Line:
Training and HR vendors now have a way to reach corporate decision makers at a much lower cost.
Why pay $189 per prospect at a trade show, when you can pay as little as $.06 per contact per month with Mentor Tech Group?
And don't forget – trade show leads age, becoming stale very quickly, but at MTG, we are constantly updating our information to ensure database accuracy.  As a matter of fact, each and every contact in the MTG database is re-verified over the telephone and updated every four months…which is unheard of in the list industry!
Why would you want to pay more than $180 for a person who came into your booth to get a free pen??  This Marketing Director has learned her lesson…
Call MTG today for access to more than 33,000 decision makers in your industry.  Segment by area of responsibility ("Job Codes"), and reach the exact decision makers you've been looking for, at a fraction of the cost of trade shows.
Watch a 2 minute message about how MTG can help you.  Then, to start saving time and money today, give us a call at (651) 457-8600, Ext. 3.